All news
Gambia: Training of the Orbis system
27 February 2023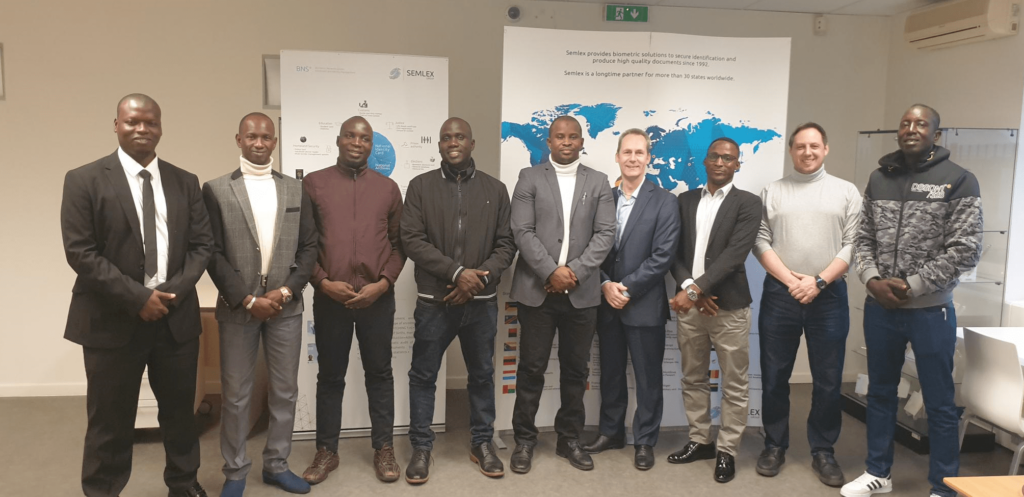 In January, Semlex Europe had the pleasure of welcoming the Gambian delegation to its offices, made up of the head of the delegation (Permanent Secretary to the Minister of the Interior), the Immigration Commissioner, two Immigration IT, an IT from the Police and two deputies. This delegation came as part of the training sessions provided for in the BOT (Built, Operate, Transfer) contract with Gambia.
During this week, members of Immigration and the Police followed advanced training on our systems given by our employees from Semlex Europe.
Completely developed by engineers that are part of Semlex group, the ORBIS platform is a solution that is key to any application that allows the management of identities with the support of biometry. It offers several advantages such as data management, security, flexibility, technical support, scalability and request processing monitoring.
During their stay, we took advantage of a moment of relaxation to organize a visit to Brussels in order to show them the key places of the capital of Europe.
Check out some photos from this week below: