All news
Second edition of the Safety Awards
9 January 2023
As World Data Protection Day approaches, Semlex Ivory Coast held the second edition of the Security Awards Ceremony.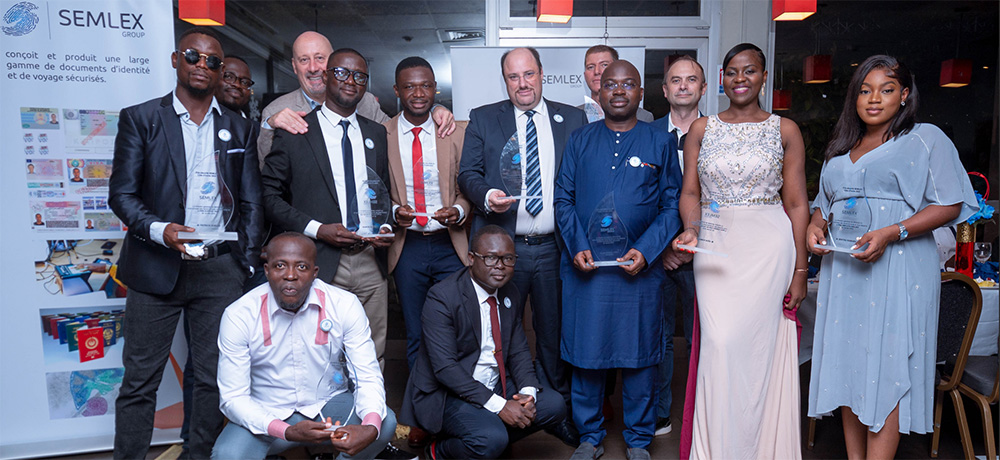 Like last year, this ceremony is a real highlight for our subsidiary, because it makes it possible to raise awareness among all employees about safety and to thank all employees for the work provided during the year 2022.
This evening was marked by the presence of the Director General of ONECI, Mr. Christian Ago Kodia, and the speech of the Director General of Semlex Ivory Coast, Mr. Stanislas Le Page, who thanked and encouraged his collaborators for the information system security management.
The award ceremony was a moment full of emotions and surprises, a great event at the initiative of our subsidiary Semlex Ivory Coast that shows the importance of safety in our field of activity.
Relive this moment through some photos and our video below: