All news
African Civil Status Day in Bonon
17 October 2022
Over the past ten years, the issue of the registration of civil status events has been in the spotlight in national and international public policies.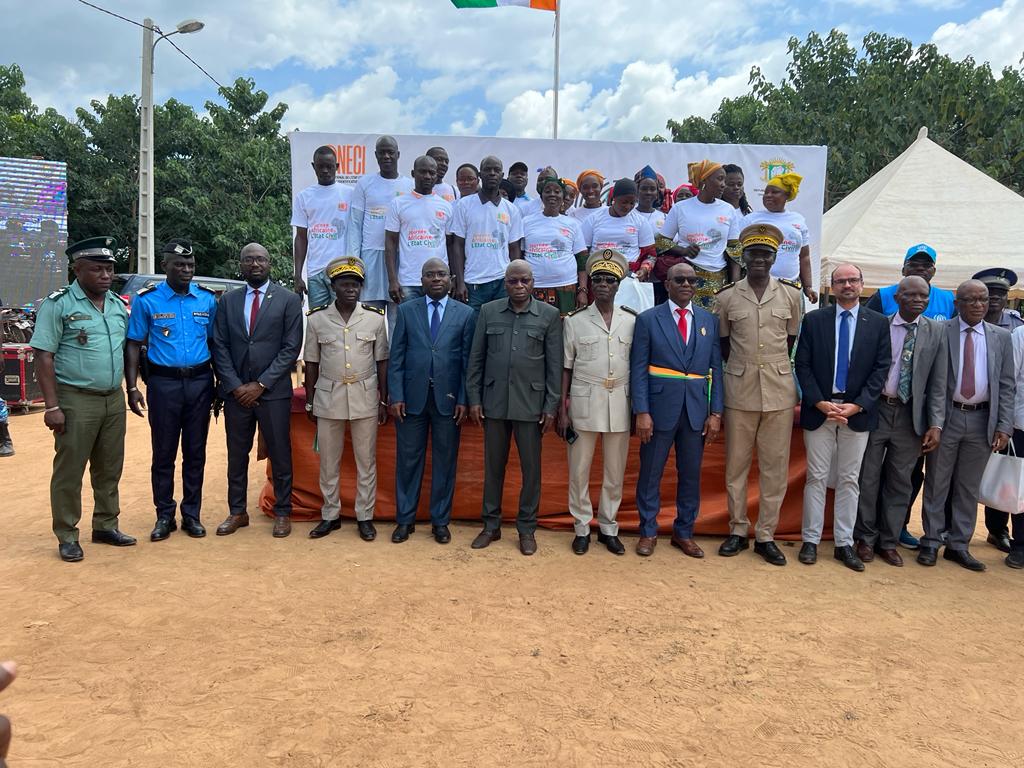 Established at the 4th Conference of African Ministers in charge of Civil Status Registration held in Mauritania and celebrated on August 10, the Ivory Coast, like other African countries, did not remain on the sidelines of this daytime. The celebration took place in a locality outside Abidjan with the deployment of the computerized management solution for civil status events (CITYWEB) at the sub-prefecture and the town hall of Bonon. It is a locality located in a strategic area in the center west of the Ivory Coast in the Marahoué region, an area that promotes internal and foreign migratory flows.
As a technical partner of ONECI and guide in the implementation of this new mechanism for digitizing the Ivorian Civil Status, SEMLEX could only be present at this 5th edition celebrated in this area estimated at more than 116,871 inhabitants according to the General Population and Housing Census. The objective is to promote the registration of civil status events to increase the rate of declaration of births and deaths. This will allow the Ivorian state to get closer to its population.
Discover in photos the African Civil Status Day in Bonon: