All news
Presentation of the Identity Verification Terminal in Ivory Coast
3 August 2022
On Wednesday, July 13, 2022, ONECI organized a ceremony to present the Identity Verification Terminal as part of the implementation of the National Register of Physical Persons in Ivory Coast. The first Identity Verification Terminals were supplied and equipped with software by the technical partner SEMLEX.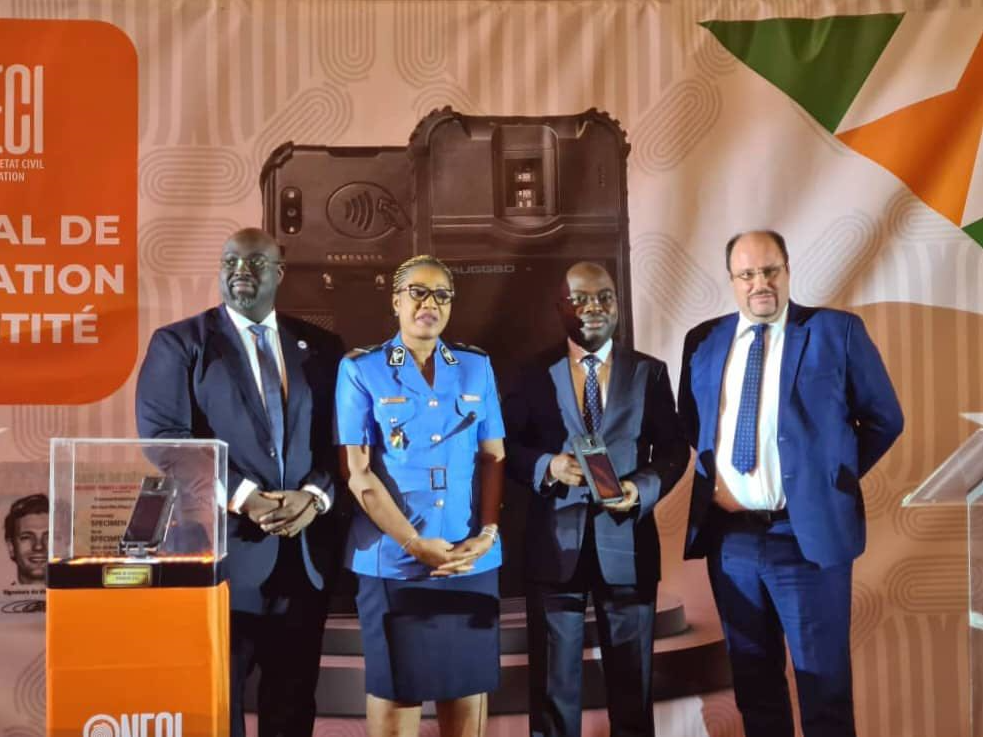 This latest generation technological tool will make it possible to verify the identity of all Ivorian citizens, to authenticate the national identity card or the residence card, and to facilitate administrative procedures thanks to biometric technologies.
This offline terminal contains a credential verification software development kit capable of reading the electronic chip of the credential of the person whose identity is to be verified.
To fight against document fraud, identity theft, the terrorist threat and cybercrime, the TVI is made available to public and private companies.