All news
Happy birthday Semlex For Education
14 March 2022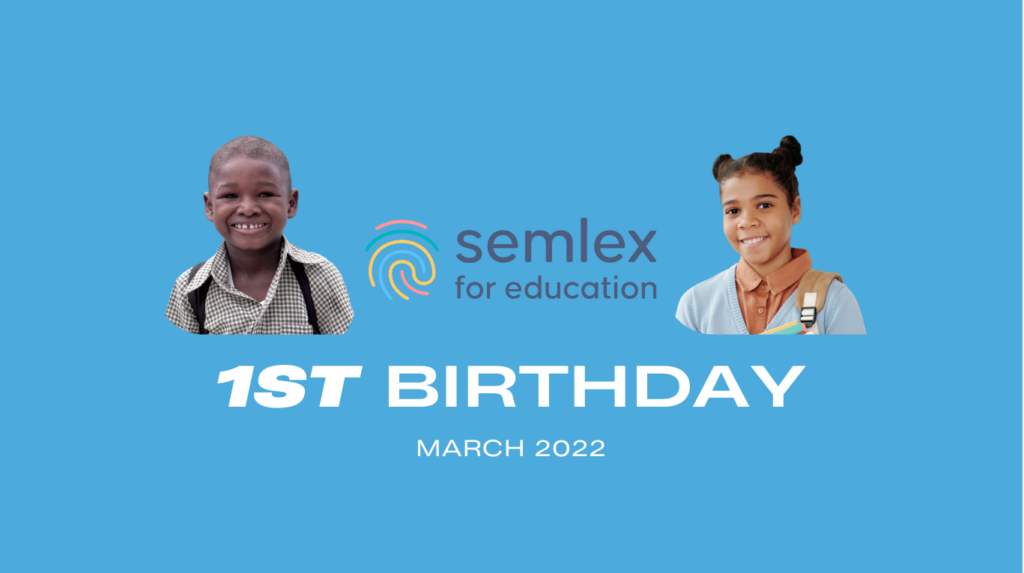 Today, our Semlex For Education project is celebrating its first candle. Remember, a year ago, Semlex wanted to expand its impact by creating a platform for its existing and future projects with the aim of creating synergies between all its partners.
Thanks to Semlex For Education, Semlex continued to finance promising educational projects and ensure operational and logistical follow-up. Its objective is ambitious: to reduce socio-economic inequalities by supporting school and professional education.
Ten projects and associations, in Belgium and in sub-Saharan Africa, have already benefited from the aid of Semlex For Education. Educational projects in primary and secondary schools, psychological follow-up projects for children and adults in difficulty, socio-professional integration projects and personal development projects: EnneaBoost, Team4Job, Teach for Belgium, Mbeka Foundation, B2Help, Semlex Comoros, HuNeeds, Semlex Ivory Coast, Saint-Jean Foundation and Afrodidact.
If you know of promising educational projects seeking funding, we invite you to contact Semlex For Education via this form: https://semlexforeducation.com/application/.
Check out the new Semlex For Education video below: